Right, after the first introduction post which outlined where I was going, and the new approach I'm taking with attribute bars, it's time to go over who the club I'm managing – UE Cornellà – are. Firstly, Cornellà are in the Segunda Division B (Group 3), the third level of Spanish football and the lowest available in Football Manager 2020. Cornellà have an extremely unimpressive history, largely floating between the 6th and 4th levels of Spanish football since their formation in 1951, and have only been in the Segunda B since 2014/15. Their most noteworthy influence on Spanish football is their production of Jordi Alba.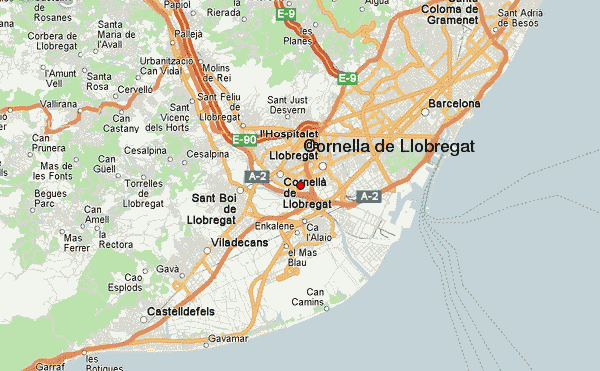 Cornellà themselves are from the larger community of Cornellà de Llobregat, which is in Catalonia and is part of the general area of Barcelona. In footballing terms, the area itself is more likely to be known for the presence of Espanyol. The city itself is historic, dating back to 980AD, becoming part of Barcelona's territory sometime around the thirteenth century. Cornellà comprimises part of the working class area of Barcelona, and has been largely linked to immigration from the rest of Spain into Catalonia through its history. For this reason, Cornellà holds an interesting position within the wider context of the Catalonian Independence movement, and some within Catalonia who are pro-independence have argued that Cornellà is pro-Spain because of its Xarnego – a pejorative term towards immigrants from around Spain – links.
So how does this all link to my new save with UE Cornellà on FM20? Well, I want to take influence from the area. With working class routes, I want to focus on producing youth, and consistently bringing local youth prospects into the first team. This is an area I generally haven't been good at, so this – along with the attribute bars – will provide me more of a challenge. Furthermore, if the area is linked more to Spain than to Catalonia, I want to prioritise that Spanish identity, and focus on producing and signing Spaniards. My small number of leagues selected (but with a large database) should help with this.
However, the first priority is staying in the Segunda B. The game predicts that we will finish 17th – part of the Relegation Playoffs – and the board expectation is for us to avoid relegation. I'd hope that we can finish above the Relegation Playoffs, but I have very low expectations for this season. I'll spend time analysing the players and developing a tactical ethos for the club. So, until next time as always, thank you for reading. If you have any questions, please feel free to comment either in the comments section or on Twitter (@JLAspey), thank you again.